NEW HOA BOARD MEMBERS ELECTED
Pete Rothfuss and Joseph Rooney were elected to the Victoria Bay HOA Board at the recent Annual HOA Meeting. Both men will serve a two year term.Pat Jackson, who has served our community for two years, and Mark Becker who served one year, chose not to run for additional terms. Remaining HOA Board members Kelly Pohlman, Ken Nazemetz and Kevin Burianek will continue their terms along with newly elected Rothfuss and Rooney.

BOARD MEMBER SPOTLIGHT: PETE ROTHFUSS
Pete Rothfuss, one of the newly elected board members, has lived in Victoria Bay for over two years on Beard Street with his wife Stacey and their son Jakob.
Originally from Rochester, New York, Pete earned a master's degree in urban and regional planning from the State University of New York at Albany. He is currently employed as a Project Manager and Technical Consultant for ESRI in Charlotte. His expertise includes: developing strategic and technical implementation plans; as well as performing project planning, scheduling, and budgeting services for public and private sector clients.
Pete seeks to leverage his experience in strategic planning and management to work with the residents and the other board members to establish a community vision and business plan that will identify our long-term goals and needs as a community.
In addition, he has been working with fellow board member, Ken Nazemetz, and other volunteers over the past several months to establishVictoria Bay's Community Watch Program.
THE SOCIAL COMMITTEE ANNOUNCES NEIGHBORHOOD ACTIVITIES:
FAMILY & SOCIAL
Scrapbook crop - Last Friday of every month at 7:00 p.m. at the clubhouse. Nextone is February 25th. Please BYOB and a small snack to share.
Babies @ the Bay - An informal morning gathering where moms and babies meet every other Monday between 10am and noon Ages range from 1 month to 20 months and is open to everyone. If you have older ones, they can help entertain the younger ones! Contact Linda Pries at Lindalanolan@aol.com for latest schedule.
Babies @ the Bay - Weekend Edition also allows working moms and their babies an opportunity for group interaction. Contact Tracy Buelow at dtbuelow@adelphia.net.
(Contact kellya6230@aol.com or any social committee member for information about community activities, or check the VB website.)
COMMUNITY WATCH NEWS - There was an auto theft last month in Victoria Bay.Police report that it looked like a fairly specialized job -looking for that particular type of car according to sources (expensive care with theft protection and laser key), but we should all be extra careful locking our autos, doors and windows, when not in use.Since the incident, Community Watch Captains have noted increased visibility of police cruisers in our neighborhood.
VICTORIA BAY WEBSITE:
Check out www.victoriabayhoa.com for information on your community. You can click on "events and happenings" for further details upcoming activities. You can also list things for sale on the website!

A master list of the neighborhood email addresses is kept on our Board@victoriabayhoa.com email account. If you are new to the neighborhood, or have a new email address, make sure that your email address is added to the database.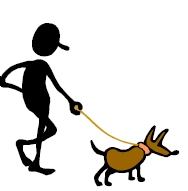 DOG WALKING –PICK UP AFTER YOUR PET.
Droppings in common areas or sidewalks are not only unsightly, but also unsanitary. These areas need to be kept clean for everyone to enjoy, so PLEASE pick up after your pet.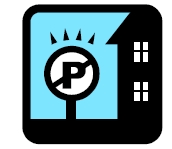 PARKING REGULATIONS NEED TO BE FOLLOWED.
The sidewalks are to be kept clear for pedestrian traffic. In compliance with our community regulations:
" Parking in the street is not allowed, with the exception of OCCASIONAL overflow due to visitors". The code does not say that you can leave a vehicle in the street for 48 hours, it reads: "Recreational vehicles, campers, boats and trailers must be kept in the garage except temporarily in PREPARATION FOR USE OR REPAIR, if such a period does not exceed 48 hours."
Also, you cannot park ANY vehicle on your lawn, across the sidewalk, or anywhere but the driveway or garage.
REMINDER FROM THE ARCHITECTURAL REVIEW COMMITTEE

Homeowners need to submit changes to the ARC before they begin any exterior modifications to their properties. This would include and not be limited to: fences, storage sheds and decorative/functional retaining walls.

ALL CHANGES must be approved as noted in covenantsregardless of the select pre-approved styles. Homeowners should never assume that something is pre-approved simply because someone else has gone ahead and done it. ALL sheds, patio enlargements, decks, etc. require permits from Mecklenburg County as well as ARC approval.
NOTES FROM THE LANDSCAPE COMMITTEE: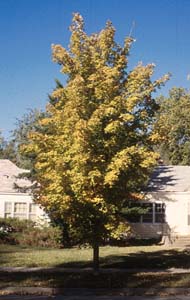 During the winter months, Champion Landscapes has been surveying the community's irrigation system and evaluating opportunities to enhance the walking trail and community entrances. Below area couple of reminders the Landscape Committee would like to pass along to residents:

Duke Power easement – In an effort to assist Champion in maintaining this area, please refrain from disposing of any trash, glass clippings, tree limbs, etc. along the base of the hill and in any swales along the easement.

Street trees – Please remember to maintain the trees in your front yard including any that are planted in between the sidewalk and road. Our landscape contract does not cover maintenance of these trees. The Landscape Committee has posted some tree care tips on the community website. You can access them through the following link: Landscape Tips.

Anyone is welcome to join the Landscape Committee. The next meeting is scheduled for Wednesday, February 16th at 7:30 pm at the clubhouse. If you are interested in joining the committee, please contact Stacey Rothfuss, Chair, 704-987-6507 or srothfuss@yahoo.com.

DAY TRIPS – PERFECT MINI GET-A-WAYS THIS WINTER: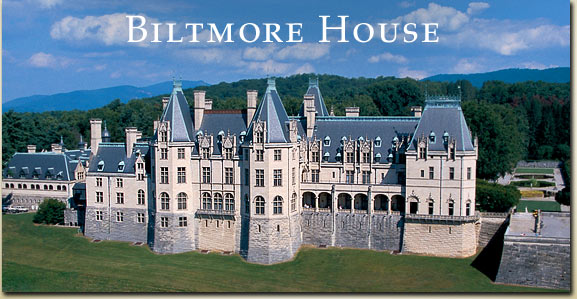 Biltmore Estate, Asheville, NC – 2 Hours Driving from Cornelius. Admire Biltmore House's stunning architecture & priceless treasures. Lunch at either the Stable Café, or tour the winery and sample the award winning wines, then top off your experience with a gourmet meal at The Bistro.
Enjoy the grandeur of Biltmore Estate at significant savings during Carolina Rewards, January 8–March 15. Special offers include: Admission Tickets: North or South Carolina residents, Ingles Advantage Club members, and Biltmore Estate passholders can purchase daytime adult and youth admission tickets at half price. Carolina Rewards tickets must be used by March 15. Call 800-413-9787 or visit www.biltmore.com .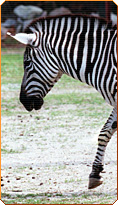 Riverbanks Zoo & Garden, Columbia, SC - 2 Hours Driving from Cornelius. Home to more than 2,000 magnificent and fascinating animals and one of the nation's most beautiful botanical gardens. The lush 170-acre site features dynamic natural habitat exhibits, scenic river views, spectacular valley overlooks and significant historic landmarks.
Awarded the Governor's Cup for SC's Most Outstanding Tourist Attraction, Riverbanks is the premier family choice for education and recreation in the Southeast. www.riverbanks.org or call 803-779-8717 for more information.
LOW FAT AND LOVING IT!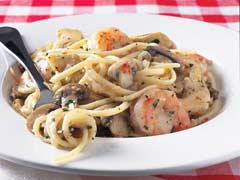 Low Fat Zesty Shrimp & Pasta
Yield: Makes 6 servings Cal: 280/serving Total Fat: 6 g. (Sat Fat: 1.5 g)

1 lb. cleaned large shrimp
3/4 cup prepared GOOD SEASONS Zesty Italian Salad Dressing & Recipe Mix for Fat Free Dressing
divided 2 cups sliced fresh mushrooms
1 small onion, thinly sliced
1 can (14 oz.) artichoke hearts, drained, cut into halves
1 Tbsp. chopped fresh parsley
1 pkg. (9 oz.) DI GIORNO Pasta, any variety, cooked as directed on package
1/4 cup KRAFT 100% Grated Parmesan Cheese.

COOK and stir shrimp in 1/2 cup of the salad dressing in large skillet on medium-high heat 2 minutes.

ADD mushrooms, onion, artichokes and parsley. Continue cooking untilshrimp turn pink and vegetables are tender, stirring frequently.

TOSS with hot cooked pasta and remaining 1/4 cup salad dressing. Sprinkle with cheese.

Great Substitutes: Prepare as directed, substituting scallops for the shrimp. You can also substitute 3 cups hot cooked rice for the cooked pasta. - Kraftfoods.com January 2005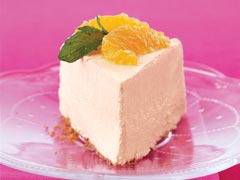 Low Fat Orange Dream Cheesecake
Yield: Makes 8 servings.
1 HONEY MAID Honey Grahams, crushed (about 3 Tbsp.)
2/3 cup boiling water
1 pkg. (4-serving size) JELL-O Brand Orange Flavor Sugar Free Low Calorie Gelatin
1 cup BREAKSTONE'S or KNUDSEN Low Fat Cottage Cheese
1 container (8 oz.) PHILADELPHIA Fat Free Cream Cheese, cubed
2 cups thawed COOL WHIP FREE Whipped Topping

SPRINKLE crumbs onto bottom of 8-or 9-in. springform pan or 9-in. pie plate sprayed with cooking spray.

STIR boiling water into gelatin in large bowl at least 2 min. until gelatin is completely dissolved. Cool 5 min.

Pour into blender container. Add cheeses; cover. Blend on medium speed until well blended, occasionally scraping down side of blender container; pour into large bowl.

ADD whipped topping; stir gently until well blended. Pour into prepared pan; smooth top with spatula. Refrigerate 4 hours or until set.

Remove side of pan just before serving. Store leftover cheesecake in refrigerator. - Kraftfoods.com January 2005

Do you have a terrific holiday recipe you would like to share? Email newsletter editor: Ritanmadsen@aol.com to have it published the next edition of the Victoria Bay Newsletter.